We have built our business around the concept of mutual improvement.  Supporting tech focused, entrepreneurial, and startup communities is a big deal to everyone at Webjunto.  Check out our ongoing Philly Junto Meetup and more!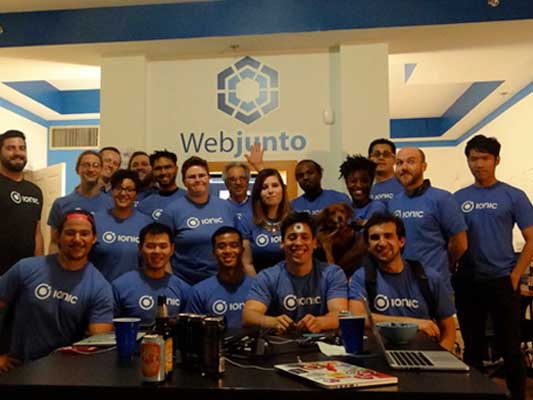 We're a group for folks passionate about web technologies and the Ionic Framework. Come here to speed up your app development skills, ask questions, learn from other app developers, and meet key speakers/influencers within our community.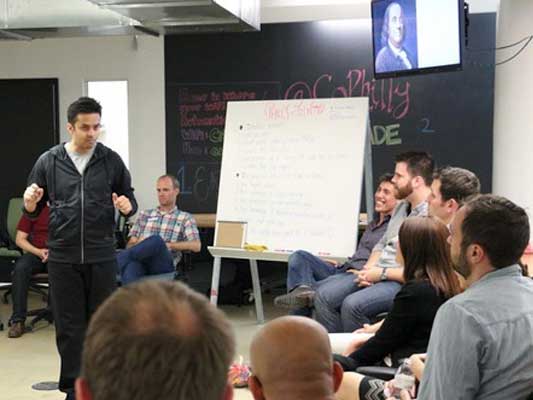 The Junto was a club for mutual improvement established in 1727 by Benjamin Franklin in Philadelphia. We bring that spirit to life with guest speakers, idea exchanging, networking,brainstorming, entrepreneurial advice, and (of course), beer.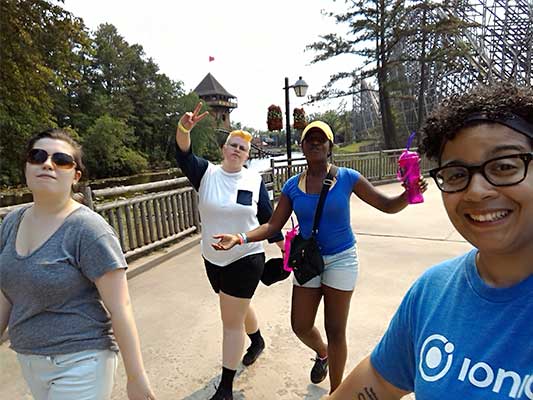 Did you know that more than half of our team is made up of women?  In 2017, we'll be kicking off a new initiative called "WOW" aka Women of Webjunto.  Yeah, the name is a little cheesy, but whatever.  We look forward to hosting some kickass women in tech events in the near future.  Our goal is to support the existing women in tech community rather than compete with it.
Want to get involved?
Sponsor. Cohost. Whatever.
Looking for an intimate event space in Philadelphia?  Consider Webjunto!  We're psyched to open up our space to our community partners and other meetups.  We've got 30+ folding chairs, several tables, whiteboards, a projector, a 55 inch 4k television, a green screen, and loads of wall space for sticky notes!
Our space has been used for hackathons, group sessions, and more.  If you're interested, get in touch!